How to prepare a traditional Asian Hot Pot?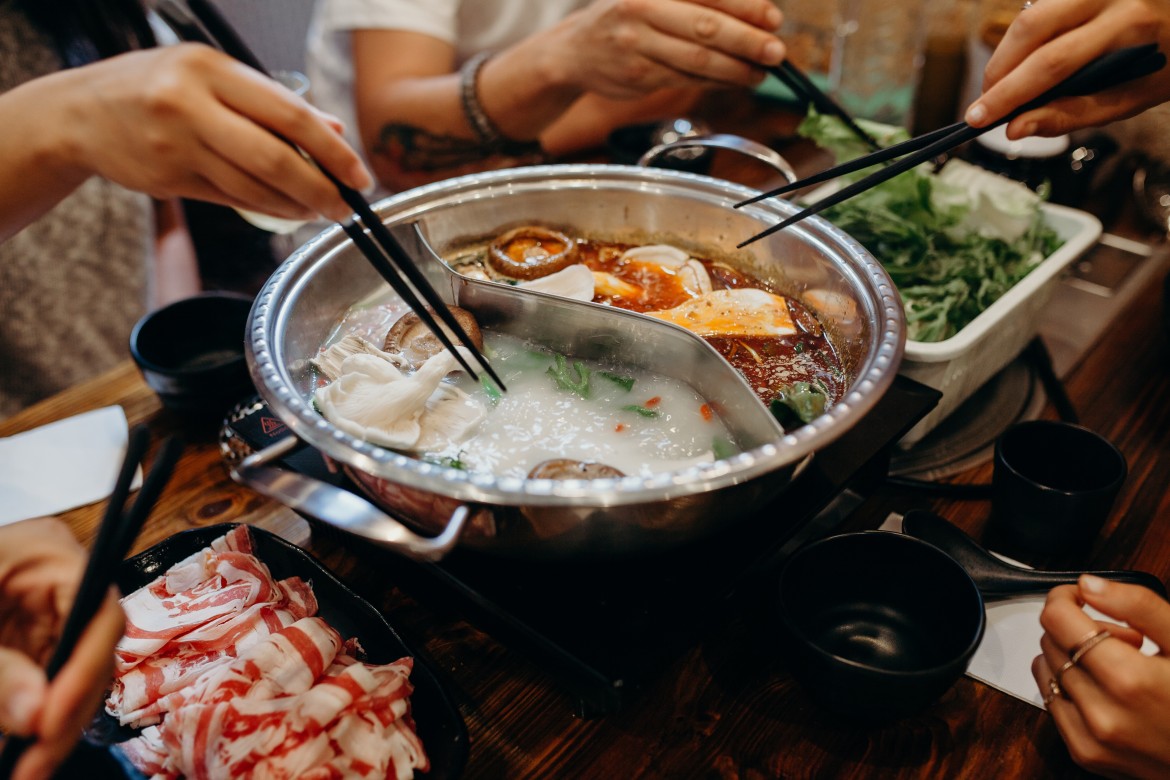 The world has a lot to offer, especially in the field of gastronomy. Therefore, it is worth expanding your culinary horizons by regularly experimenting in your home kitchen. Asian cuisine, which has more to offer than you might think, is a great place to start.
Traditional Polish dishes enjoy unflagging popularity. Pork chops with potato purée and fried cabbage preceded by broth is an ingrained part of almost every home menu.
However, more and more often the weekly menu includes dishes from the most remote corners of the world, in addition to traditional dishes. The curiosity for new flavors and the desire to experiment with previously unknown recipes grows year after year. And you can't be surprised. The ease of access to foreign products that allow you to achieve almost the same results as in a restaurant thousands of miles away, encourages you to put on an apron and experiment.
Cuisine in 5 flavors
There is a trend among Polish seekers of unusual flavors to explore the most distant tastes. Therefore, Asian cuisine is chosen more often than French or Italian cuisine. Its aromatics and varying scale of spiciness means that almost everyone, regardless of taste preferences, is able to find something to their liking.
The basis of dishes from the Far East is usually rice, which can be found in various forms, fried as well as rolled, accompanied by fish, served as sushi. Seafood, lean meats and fresh vegetables are most often found alongside rice.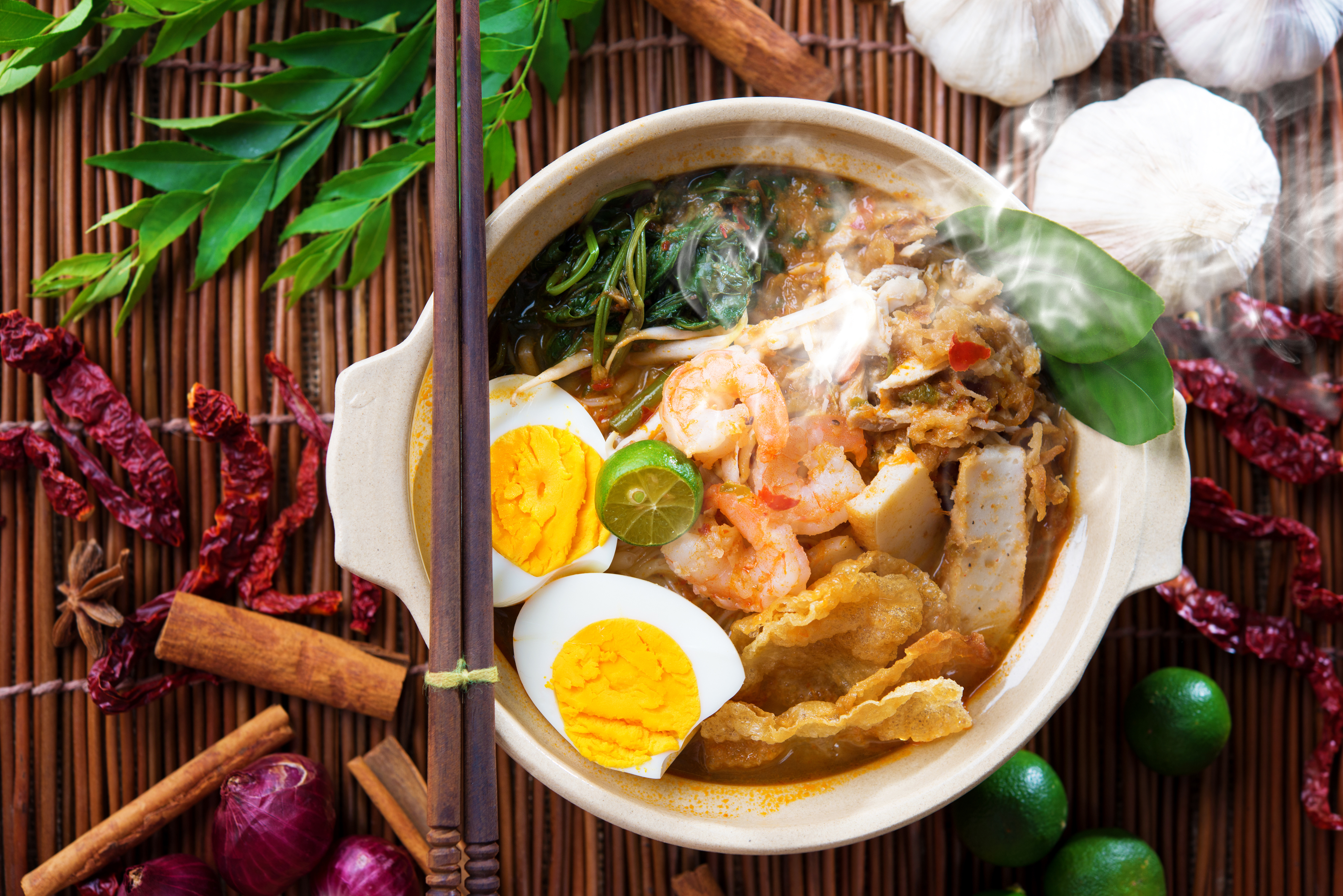 Aromatic spices also remain characteristic of Asian cuisine. Ginger, curry or cardamom is one side of the spectrum that offers an amazing flavor bouquet. On the opposite side are chili and wasabi, which guarantee a memorable experience for lovers of spicy cuisine.
Advantages of Asian cuisine
Among the inhabitants of the Far East countries it is hard to find victims of modern-age diseases. Only a small percentage struggle with excess weight or diabetes. This is due to healthy eating. Asian cuisine, besides its flavorfulness, is famous for its healthy products. The primary ingredient is fresh vegetables, which remain low in calories and abundant in vitamins due to their unprocessed form. Paired with cooked rice, which provides slow digestible energy, it creates a truly balanced meal.
Knives out
Oriental cuisine tempts with its colorful and aromatic dishes. However, it is worth bearing in mind that these are often dishes that require at least minimal culinary skill. For preparing more challenging meals, like Asian dumplings or sushi, it's a good idea to meet up with someone more experienced. The mishandling of food can later manifest itself in an aversion to Far Eastern cuisine.
Traditional Hot Pot
Hot pot is a popular Vietnamese dish, which is basically a way of serving delicious, aromatic broth with various additives cooked at the table by the guests themselves. The pot with broth is continuously heated by, for example, the portable induction stove TS802 or TS805, so that the entire cooking process takes place at the place where the meal is later consumed. The Hot Pot is served with noodles, meat, vegetables, seafood...and a variety of sauces. Each feaster composes their own dish.
How to prepare Vietnamese Hot Pot (Lẩu)
To prepare the broth you will need:
500 grams of bone-in ribs
½ onion       
3 cloves of garlic
1 chili pepper (if you like spicy food)
3-4 green lime leaves
3 lemongrass sticks
2 aniseed stars
4 cm of cinnamon bark
2 tomatoes cut into eights
300 grams of pineapple
1 tbsp rice vinegar
1 tbsp sugar
Salt
Remember that you have complete freedom, the dish doesn't have to be a specific dish: rice noodles, Chinese noodles, bell peppers, mushrooms, kale, cabbage, water spinach, broccoli, okra, cilantro, mint, tofu, carrots, zucchini, Thai thin-crust beef (like carpaccio), shrimp...whatever you feel like. Asian cuisine is characterized by variety, freshness and color.


Tamarind sauce
1 tbsp sugar
2-3 tbsp tamarind paste
2-3 tbsp water
Sesame to garnish


Soy sauce


Thai sauce
1 clove of garlic
½ Birds eye piri-piri chili peppers
2 tbsp rice vinegar
1 tbsp sugar
2 tbsp fish sauce
2 tbsp water
- Step 1:
Place ribs in a pot and cover with water, bring to a boil. Cook for 3-4 minutes. After this time scum will appear on top, pour off the water, rinse the ribs and wipe the pot of dirt. Cut the pineapple and tomatoes into small pieces and add to the pot. Place the ribs back in the pot, add the onion, garlic, chili, kaffir, crushed lemongrass, anise, cinnamon and cardamom. Pour in about 2-2.5 liters of water, bring to a boil and cook, covered, over very low heat for about 2 hours. After this time, gently remove the ribs, strain the stock into a clean pot, season with salt, vinegar and sugar.  The ribs will not go to waste, you can roast them with bbq sauce - they will be sensational! Soak the rice noodles in hot water for 15-20 minutes, or according to the instructions on the package. Drain and transfer to a bowl.


- Step 2:
Cut the side dishes into pieces and arrange on a plate.
- Step 3:
 Pour soy sauce into a bowl, I recommend Kikkoman. Mix tamarind paste with water in which sugar has been previously dissolved. I usually advise choosing a paste that is smooth. If you get tamarind with seeds, soak it in a little lukewarm water and then puree it through a sieve. The tamarind sauce gives the dish a tasty twist. Transfer it to a bowl and sprinkle with sesame seeds.  Grind bell peppers, garlic and sugar in a mortar to a paste, add fish sauce, rice vinegar and water, and you have a homemade hot Thai sauce.
- Step 4:
When all the ingredients are ready, I invite guests to play with them. Everyone equipped with a bowl puts what they want into it. Cooks or dips selected ingredients in broth. You can do whatever you want!
Hot Pot Cooker
Meals prepared using the Hot Pot technique are dishes that are not created among kitchen utensils like other traditional dishes. Therefore, a portable induction stove is essential for their preparation. Thanks to its mobile design, it can be placed in any room, or even outdoors if there is a possibility to plug it into a contact. It's also worth remembering that an induction stove remains a safer option than a traditional gas stove when you're having a dinner party with at least a few people.
Induction Cookers TS802 and TS805
When looking for proven stoves for a hot pot party, the TS802 and TS805 are worth a look. Their compact and portable design allows for easy and convenient placement in the center of the table, so that every feaster will have easy access to the pot.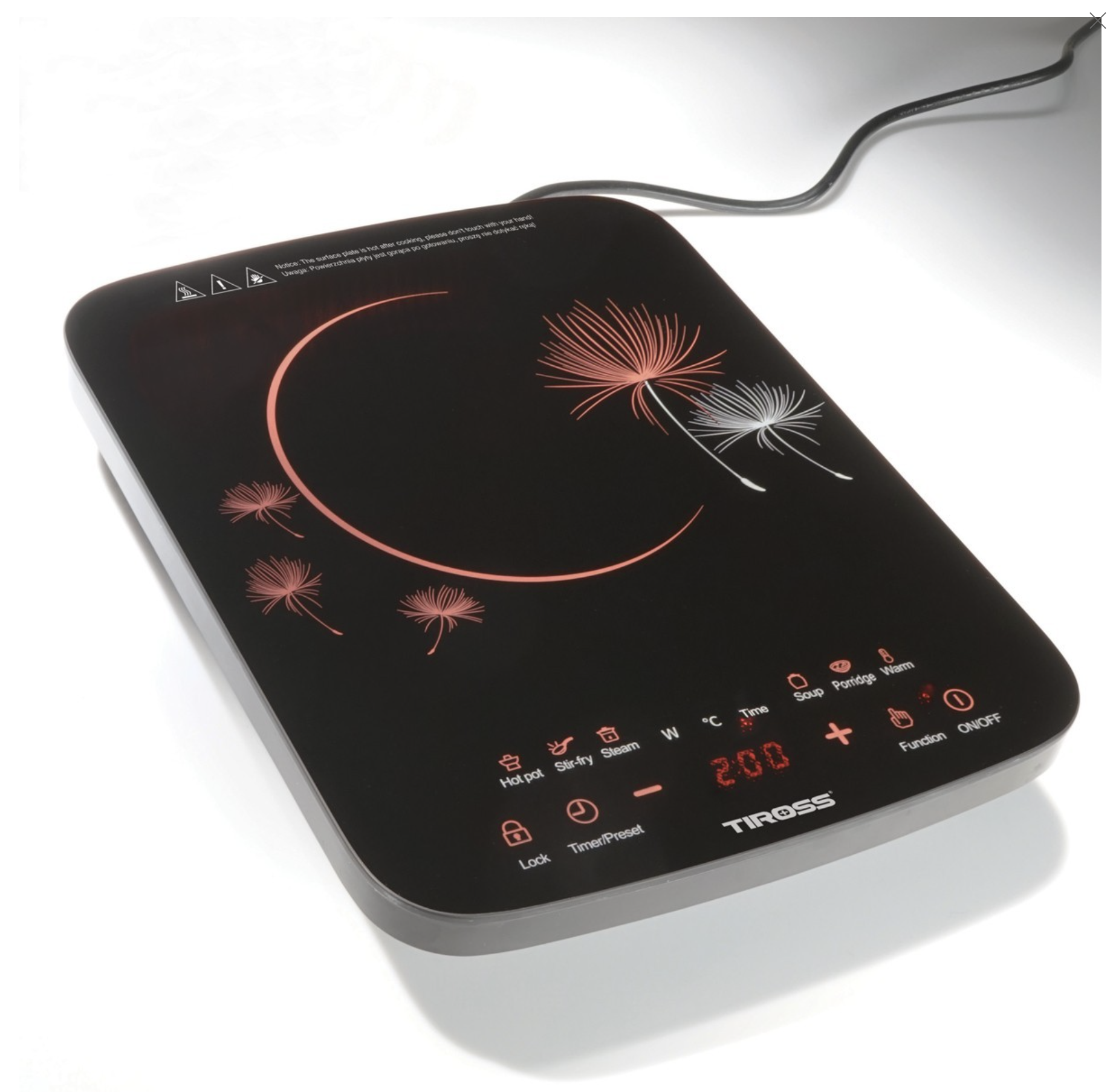 A heating field of up to 2000W generating a temperature range of 60-270°C guarantees easy cooking of even the most demanding and time-consuming dishes. The easy-to-read LED display makes it easy to read important parameters from anywhere at the table, so every participant can easily check the cooking status.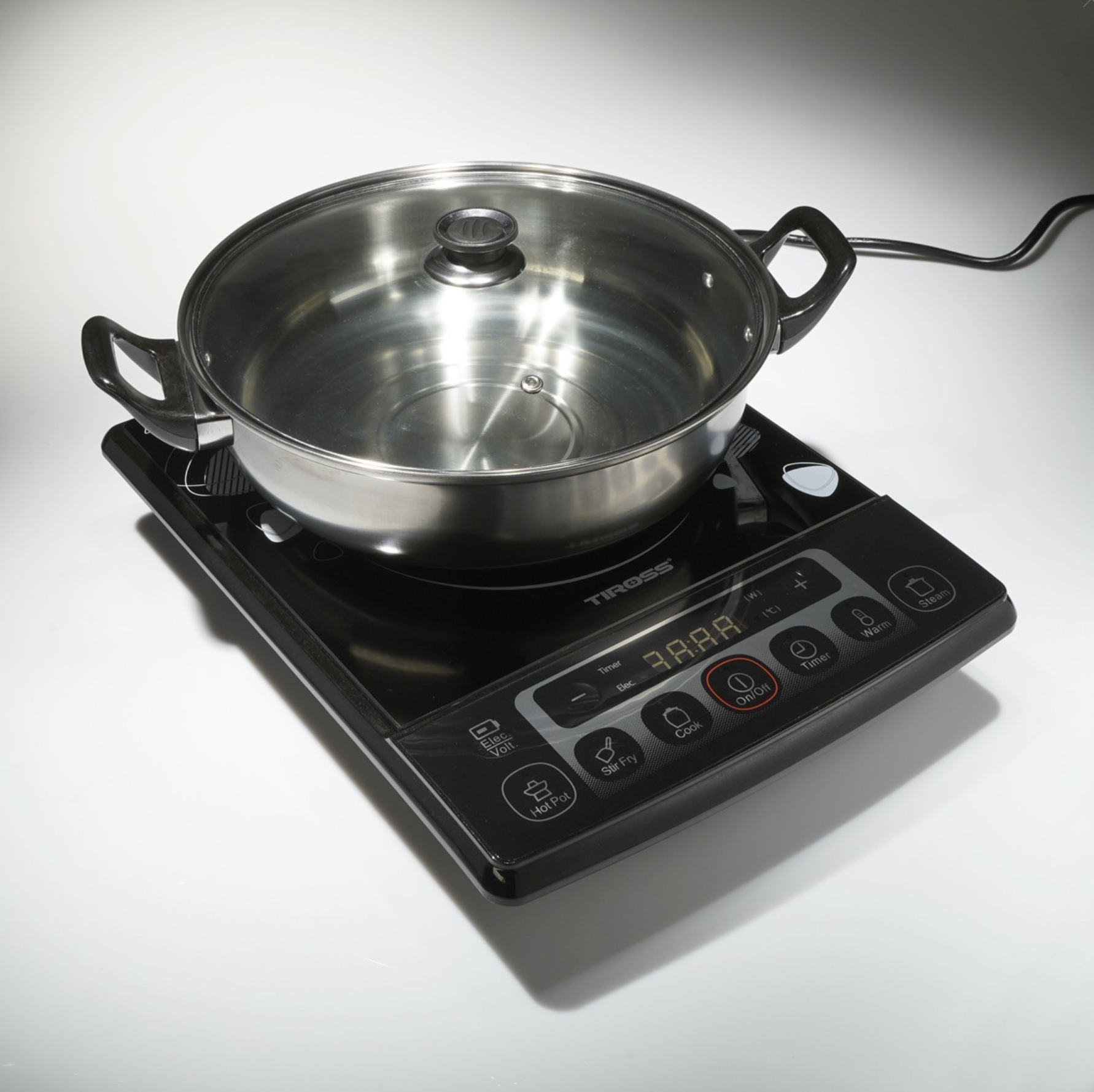 Thanks to the automatic shut-off function when no pot is on the cooking zone, the stove remains safe, minimizing the risk of burns. And the special Hot Pot mode ensures efficient operation of the appliance, guaranteeing even temperature distribution, even when running continuously for several hours.
Other Hot Pot dishes
The Hot Pot, which can be described as a pot of diversity, offers endless culinary possibilities. With its roomy design constantly undergoing heat treatment, all your favorite products can fit inside. However, it is worth remembering to think before you combine them.
The dishes that are most commonly prepared in the Hot Pot are:
Asian broth with chili sauce - traditional soup made with broth, which is based on, among others: red curry paste, soy sauce and brown sugar. An important ingredient in Asian broth is beef. Arrange them in separate bowls, allowing guests to decide how long they want to cook the meat in the broth.
Chinese HuoGuo hot pot - a traditional dish rooted in Chinese cuisine, dating back up to 1000 years. The base for HuoGuo is an aromatic broth consisting of dried red peppers, Pixian bean paste and aniseed, among other ingredients. Once the stock is prepared, add your preferred ingredients to the center and cook for 3 minutes. Serve the whole thing with rice.
Hot pot with beef - a dish that, like most dishes prepared in the Hot Pot, is made with a broth base. Brought to a boil and boiled for 5 minutes, you are ready to add the ingredients. The traditional beef hot pot is primarily beef tenderloin, chili, tofu, mun mushrooms or rice noodles. There are also several additional ingredients that can be changed according to the preferences of those involved in the cooking.
Summary
Asian cuisine has a lot to offer. Both in terms of aromatics, spiciness scale, as well as how it is cooked. If you decide to have a hot pot feast, it is worth getting the necessary tools, such as a pot or a portable induction stove TS802 or TS805, to cook comfortably for hours.