How do I choose a portable Bluetooth radio?
A portable radio is an inseparable part of nearly every construction site, every car repair shop or every campsite. The conditions in which portable radios are used pose many challenges, and how well these are coped with depends on the technology used. So what should one be looking for?
Radio broadcasts made available from loudspeakers on the ski slopes, at the outdoor swimming pools or guarded beaches no longer surprise anyone. Relaxation tastes much better when accompanied by pleasant music. It is no different in the workplace. Small, portable radios accompany specialists in almost every industry, and their absence would quickly be noticed. Therefore, in order to avoid unexpected failures, it is best to try to avoid them while still at the early stage of the device selection, adapting your choice to the conditions in which the selected device is to be used. And these conditions vary a lot.


Radio for a garage
It's not easy to find a car repair shop where the only sounds you can hear are those of car engines starting with difficulty. The daily challenges faced by mechanics are often mysterious faults, the elimination of which can prove a real test of knowledge and experience. And such tests cannot be carried out in a workshop filled up to the roof with silence.
Similar conditions exist in home garages, which, although less used, still pose the same risks to portable radios. When choosing the music equipment to be used in a car repair shop or a garage, it is worth choosing one that can be used both when plugged in or when battery-powered as a fault repair may require a technician to work from the pit under the car or inside the car. Therefore, the portability of the radio and the capacity of its battery are among the criteria that are definitely worth taking into account.
Radio for a construction site
A car repair workshop is not the only place where a portable radio belongs on the list of the  mandatory equipment. Construction site is another such environment. Irrespective whether it takes place indoors or outdoors, the work is always accompanied by music. And a whole lot of risks await the device that emits this music.
Construction sites are places with a particularly high impact of factors unfavourable to electronic devices. High dustiness and high risk of being smashed define your expectations of the device to be dustproof and shockproof at the very outset of your search. Radio portability is also important. Work taking place on different floors and in different rooms often requires the radio to be moved around quickly. This is only possible with battery-powered devices such as TS461.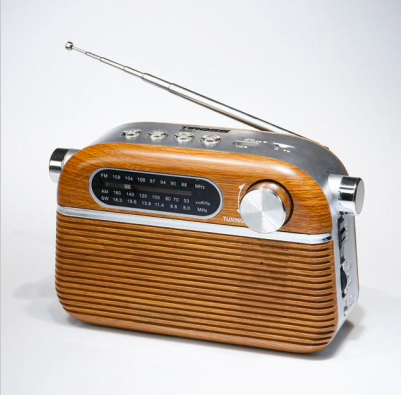 Radio for home
A home is by far the safest place for electronic devices. At home there is a minimal risk of dusting with tiny pollen grains, flooding or falling from the second floor. Therefore, different requirements and expectations are placed on a home radio.
A device to be used in a flat can be powered with direct or alternating current. However, it is useful to have it equipped with an additional functionality in the form of a battery or batteries. Such a solution may come in handy during seasonal cleaning in the basement. It is also worth remembering that a radio of compact size will make it easier to carry and will take up little shelf space.


Radio for a campsite
A construction site, a car repair shop or the domesticity of your home are not the only places where you can come across a portable radio. These small devices are almost necessary equipment during a weekend trip to a campsite. However, the usefulness of the radio in such circumstances is defined by its one functionality - power supply. A radio-powered with a battery or rechargeable batteries is the only reasonable choice when tent camping. Lack of access to main power supplies will prevent traditional devices from operating. It is advisable to consider it before making the purchase.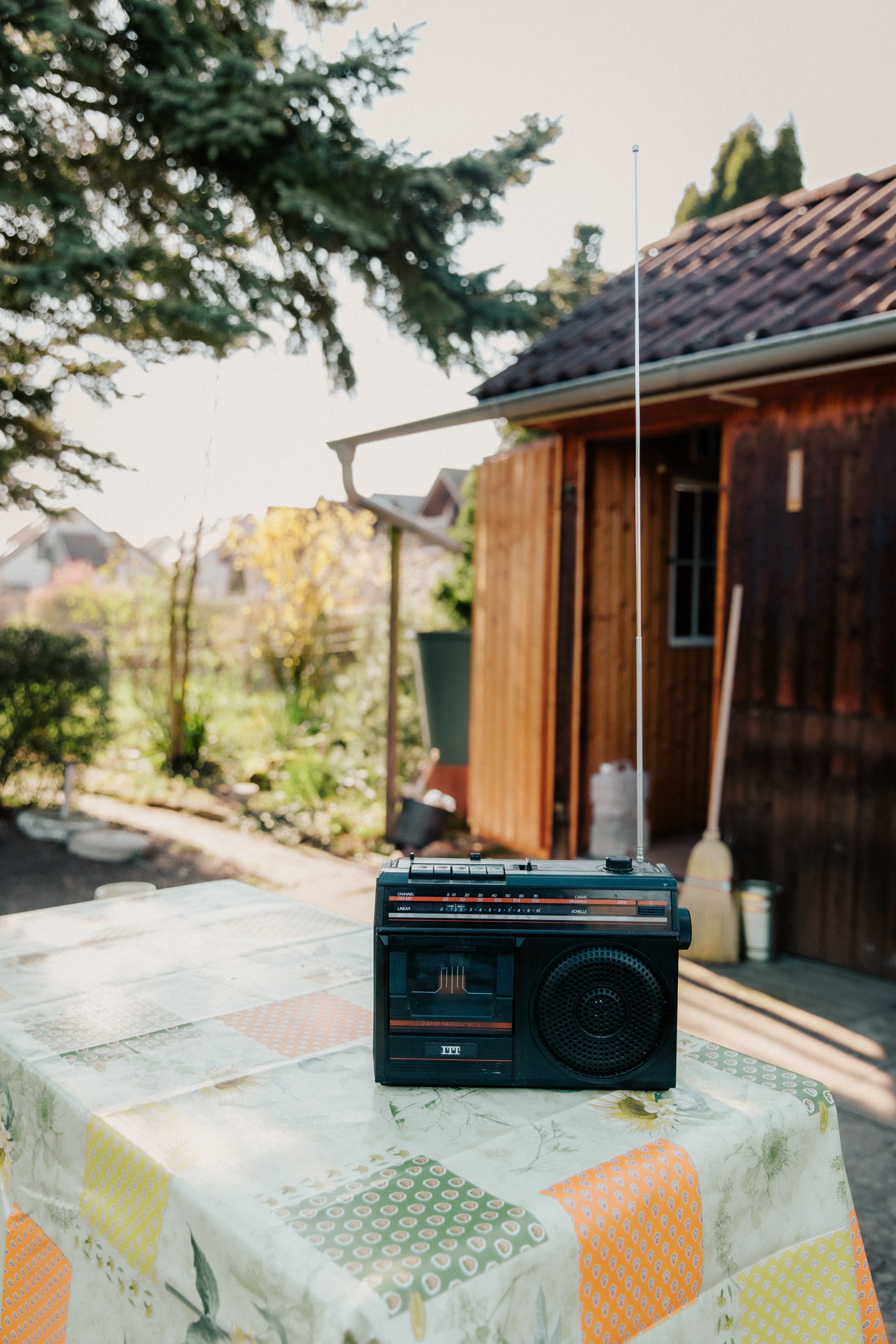 What should we take into consideration?
The selection of a portable radio should be preceded by a detailed application analysis. Different environments present different challenges and it is worth preparing for them in advance. However, whether the radio will be used in the garage or in the kitchen, it is useful for it to have several key features.
Power supply -  the most important element to start with. The best choice is a radio which can be connected to a mains socket with an option to be powered with a battery, because in allows the device to be carried around in any circumstances without being switched off.
Bluetooth function -  the ability to connect the radio with your smartphone via Bluetooth is not some imaginary future anymore, but the contemporary standard. It allows the radio to become a portable speaker playing any song you want to hear.
USB port -  similarly to Bluetooth, the USB port, which is already a basic equipment, allows you to play songs stored on a flash drive. This functionality is particularly useful during evening meetings with friends.
Design - the functionality of the radio is not everything. Its look is equally important. Eye-catching accessories and inserts imitating nature make it more attractive.


TS461 Portable Bluetooth Radio
When choosing a portable radio, regardless of its purpose, it is worth taking a look at the TS461, which meets almost all requirements. Powered by direct and alternating current or a built-in lithium-ion battery with a capacity of 2000mAh, it can be used both at home, in a garage or in a tent without access to electricity, but still offering hours of fun. Thanks to the telescopic antenna and convenient controls, finding your favourite radio stations is easy and fast. And this is not the only possibility to play music using the TS461. Equipped with a USB port and Bluetooth function,  it allows you to conveniently play music from your smartphone or flash drive. Finishing with faux wood elements creates a design that will perfectly emphasize the character of any interior.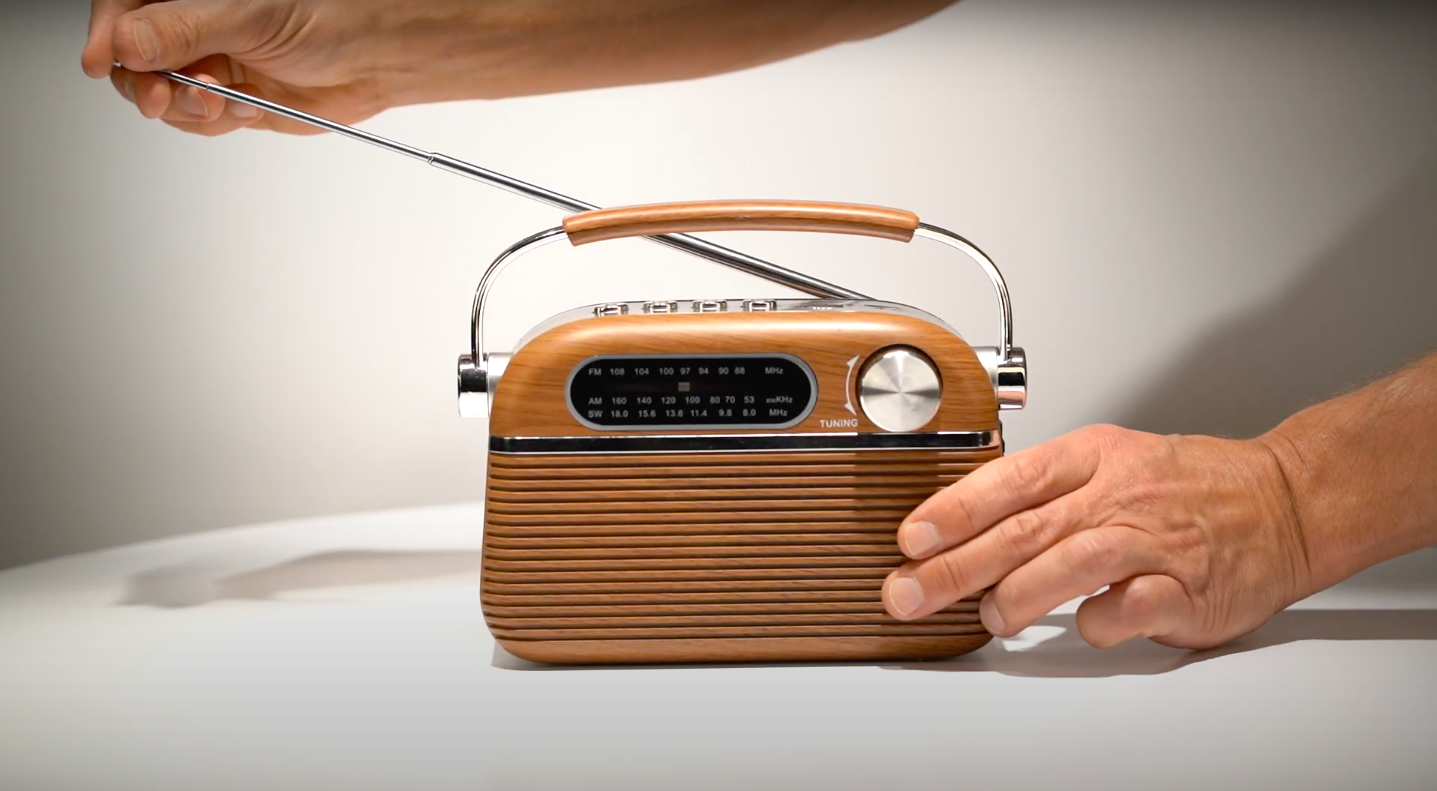 Which radio to choose?
The radio devices available on the market provide many functionalities, so they can be used in all conditions. However, not all of them are necessary. When choosing a device, it is good to focus on a few basic features while adjusting the remaining ones to your personal requirements.