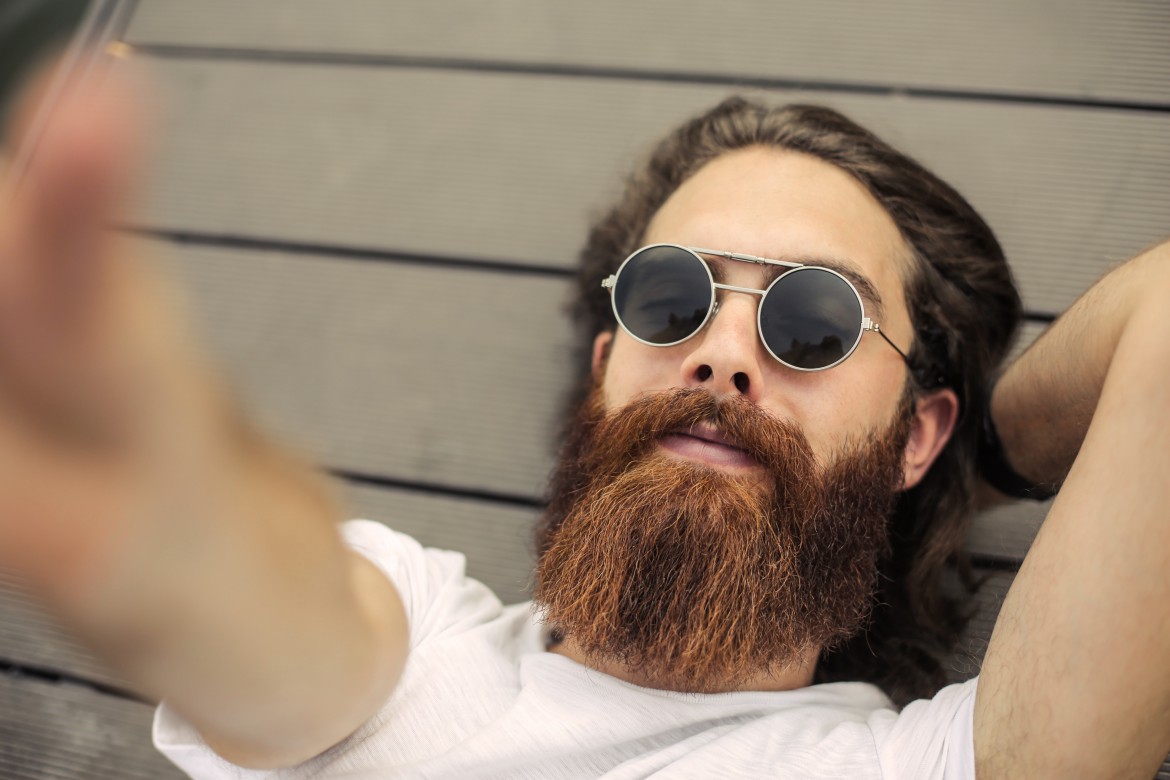 How to Take Care of Your Beard and Hair?
A multitude of barbershops try to tempt men planning to look after their hair or beard. The high level of service is usually unquestionable, as is the price reaching several dozen zlotys per visit. What if spending such an amount of money every fortnight does not seem attractive? Relax, there is an alternative.
Each man should know how to take care of his own beard and hair. These are the first things defining him in the eyes of any newly met person. Are they neat and well-groomed like in a gentleman or maybe flappy and disorderly like their owner? The vast majority of men want to be identified with the first group. And it is for them that we have a few tips for having their hair and beard styled like in a professional barbershop but not for that price.
How to take care of your facial hair?
A healthy and thick beard and moustache is not a work of chance. If you ask any bearded man how he has grown such an impressive facial hair, he will have at least a few tips prepared, which he sticks to every day. It is truly worthwhile to take a closer look at them.
Bathroom routine - healthy facial hair remaining always in good condition is subject to daily rituals. The basic one is of course morning and evening beard washing. Food residue between the hair, street smog or dust are unappealing pollutants that accumulate on the beard every day and promote microbial growth. They are all gone without a trace when you wash your beard with a beard shampoo.
The next step is to comb the beard regularly – in fact, your beard should be combed after each wash, and preferably even more often. Gentle brushing with a natural boar bristle brush facilitates untangling of the hair, it helps to remove dead skin and improves blood circulation, which has a positive effect on the growth of the facial hair.
Trimming - a long and thick beard that impresses everyone is the one that is regularly trimmed. Just like the hair on the head, the beard and the moustache face natural problems like overdrying, split ends and different growth rates. Regular facial hair trimming helps to eliminate these problems and allows you to style your beard and moustache elegantly.
Care - trimmed, washed and combed beard awaits care. Therefore, massaging some well-tested lotions and oils into it will serve it well. Their active ingredients effectively moisturise and soften the beard, giving it a pleasant scent and shine. Additionally, conditioners facilitate styling of the beard and stimulate its healthy growth.
How to take care of your hair?
Healthy and shiny hair is not just for women. It is your showcase regardless of your gender. Therefore, it is important to keep your hair healthy by taking care of it in a regular manner. Unlike beards, the hair on the head can be divided into 3 categories with a different matching hair care routine to be chosen for each of them.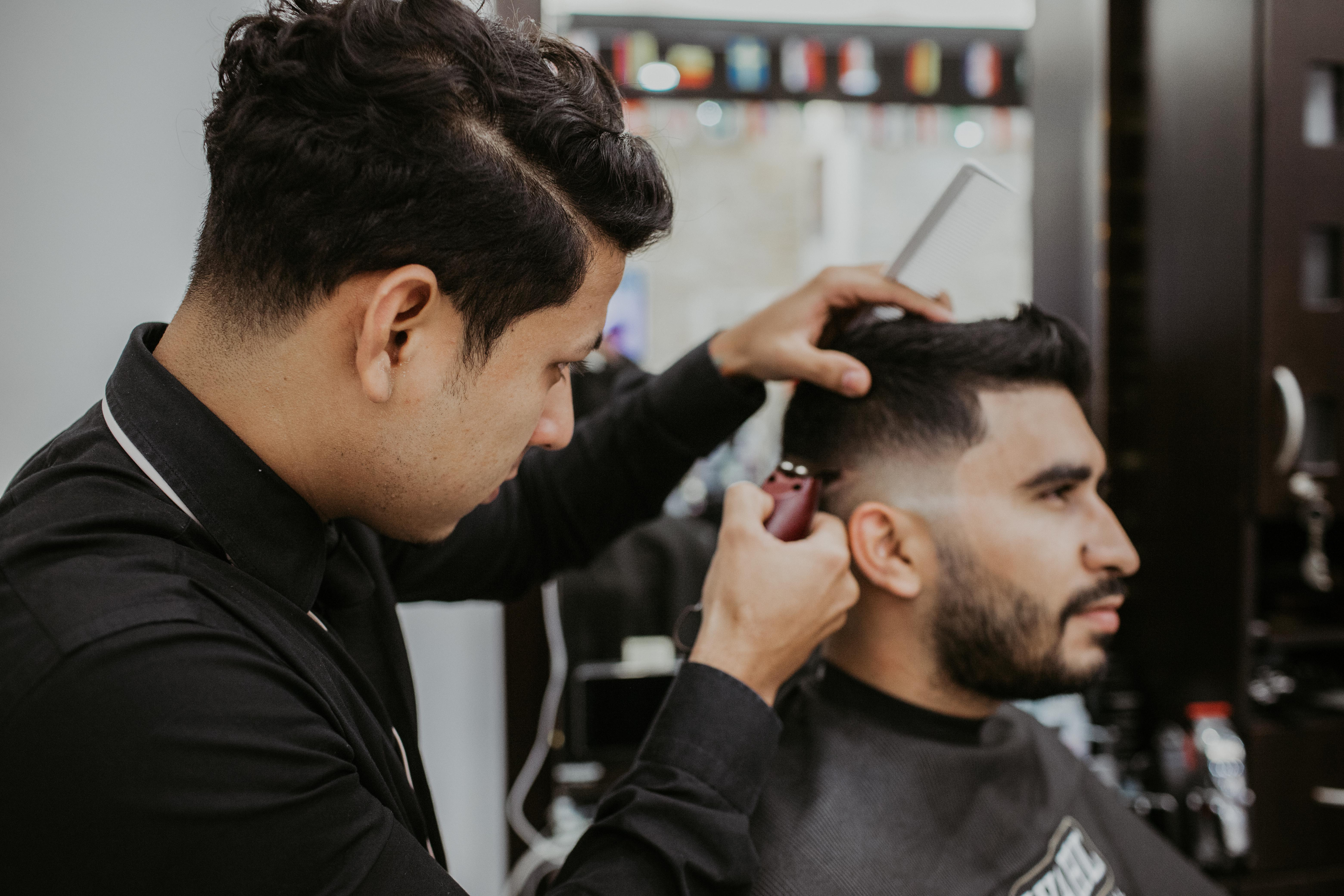 Short hair – it seems to be easy to be taken care of and, indeed, it is. However, it is worth remembering that taking care of short hair is not limited to daily washing. For men's short hairstyles, you should use conditioners to support healthy growth and regularly trim your short hair with a length-adjustable trimmer - for example, the TS1347 has been equipped with this feature.
Medium-length hair –  it requires a little more work. Its regular washing is only the first step towards the proper care. The next step is to carefully apply conditioners to keep your hair in good condition and then comb it thoroughly. For medium-length hair, you should regularly use a trimmer to trim the hair around the neck and ear area where the hair stays short – it helps to give your hairstyle a pleasant look.
Long hair -  long hair is becoming increasingly trendy among men. However, good hairstyles begin with well-groomed hair. Long hair should not be washed as often as short hair. Shampooing your hair too often intensifies the overdrying process. It is therefore a good idea to do this every few days, still being careful as to not allow your hair to get greasy which also affects the condition of your hair in a negative way.
Regardless of the frequency of washing, long hair should be combed thoroughly every morning and every evening. Its tendency to tangle is incomparably greater than that of medium-length hair and you should therefore spend more time doing it.
Each time after shampooing, your hair should be moisturised to give it natural volume and it should be treated with a conditioner at least once a week to promote healthy hair growth. When enjoying a movie night, you may also like to try a head massage, which will improve the blood circulation in the scalp. 
Barbershop support at home
Regardless of your hair length and your beard density, there is one device that should be found in every bathroom - a professional haircutter and trimmer such as TS1347 with a titanium coated blade that guarantees a perfect and precise cut even after several years of use. With such a device equipped with 4 combs of different lengths, regular trimming your hair or giving shape to your beard gets as simple as a visit to a barbershopwhile requiring less time and money. 
For the sake of user's comfort, the TS1347 is equipped with a lithium-ion battery with a capacity of 2000mAh, which guarantees 180 minutes of uninterrupted operation with only 2 hours needed to have it fully charged. Thanks to that, you never find yourself in a situation when your device is unable to operate. 
Orderly disorder
The sleek and well-groomed hairstyle and the beard are always trendy, so it is good to give them due attention during the morning rituals. It is also worth keeping in mind that a precisely trimmed and shaped beard and moustache do not have to involve an expensive visit to a barbershop. All you need is a professional TS1347haircutter and you can achieve the same results without leaving your home.