Jak wybrać wentylator wieżowy?
Hot weather in our country can often be a nuisance. While spending time outdoors in the summer can be pleasant, high temperatures can annoy everyone. Especially when we are in a room which is not air-conditioned. Fortunately, there are solutions able to provide us with maximum comfort even when the heat is extremely oppressive. These are tower fans, also called column fans. They will allow you to ensure pleasant coolness inside any room.
What are tower fans?
Devices of this type are a modern solution that was introduced on the Polish market only recently. Their innovative design makes them practical and efficient, which explains their rapidly growing popularity. Tower fans are distinguished, above all, by their cutting-edgedesign. It is worth knowing that it makes not only for the compact dimensions and the modern look of the devices. It also makes them much more functional, practical and efficient than their traditional counterparts.
How do tower models differ from traditional models?
The most important difference is their design. In the case of column models, the individual components are arranged differently, giving the structure a different, more compact shape. Inside a column fan, there is a cylinder with small blades on the surface. It is these tiny things that set the air in motion during operation. Moreover, tower fans very often have additional functions, such as the possibility of controlling the device with a remote control. Such a solution will ensure maximum comfort and convenience.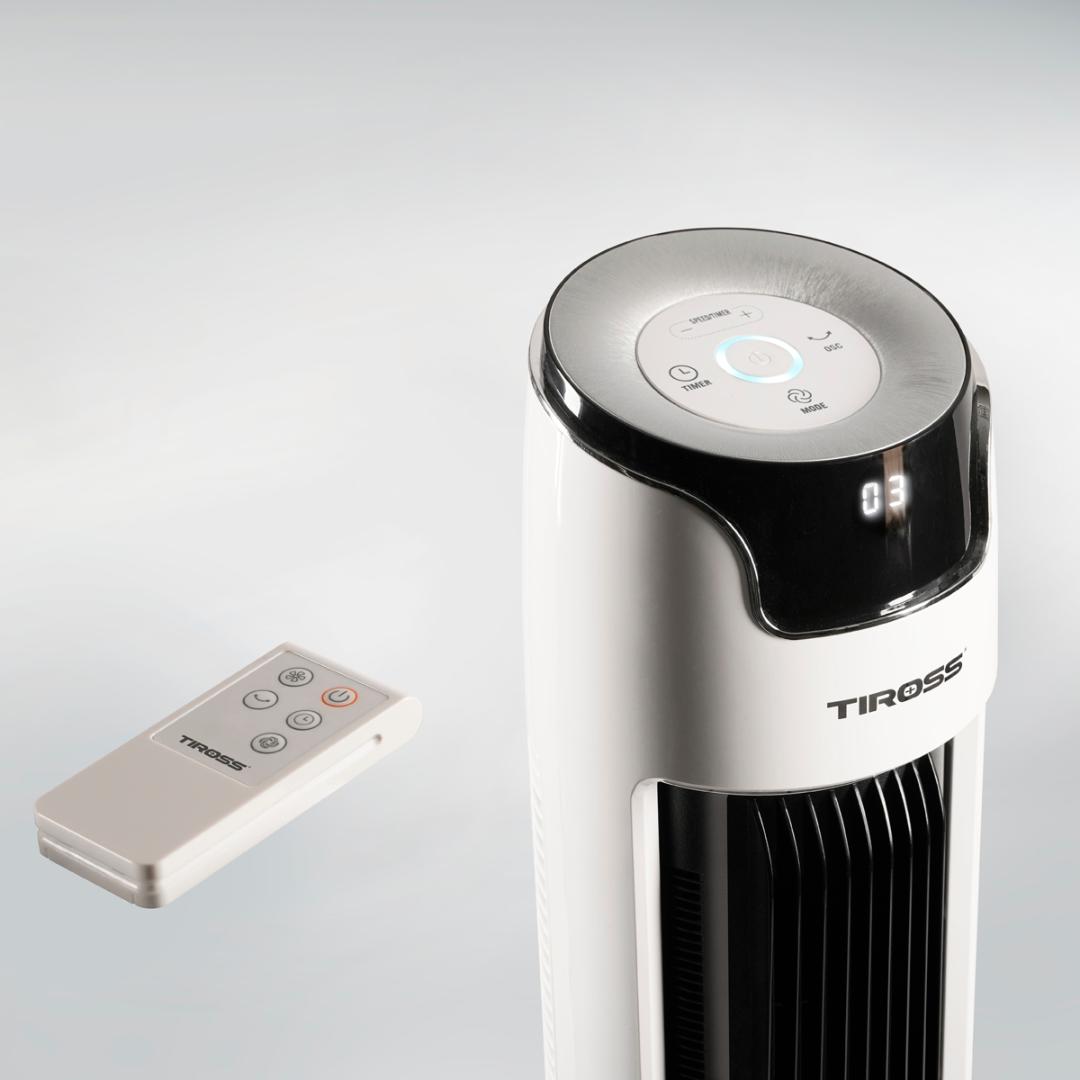 Where are tower fans suitable?
Products of this type are very versatile and they fit ideally into any interior. They can be used both in private homes and in public buildings or company offices. Their compact dimensions make it possible for them to fit virtually anywhere, and their modern design makes them look great. They are ideal for small premises where a traditional model would be impractical.